Jewellery Care
Richie Paws prides itself on producing dazzling jewellery pieces. Follow this simple care guide to help keep your jewellery looking its best.
The wear of our metal
Made from high quality nine carat gold or sterling silver, Richie Paws pieces are designed for longevity when properly cared for.

Gold pieces are a mix of pure gold and other alloys to give your jewellery greater strength and durability, while maintaining a shiny aesthetic. Sterling silver products are coated to slow the oxidising process.

Over time and on certain skin types, your pieces many tarnish. We recommend you clean your jewellery regularly, or as required, with your Richie Paws polishing cloth to maintain lustre.

With the right care, your pieces will last fur-ever.
How to clean
It is important to always be gentle when cleaning your Richie Paws pieces. Never use harsh chemicals or abrasive materials not specifically designed for cleaning jewellery.

To keep your pieces pristine or restore shine, follow these simple steps:


Dilute two drops of mild dish soap in some warm water
Gently place your jewellery into the warm soapy water and soak for a few minutes
Rinse with clean warm water
Gently rub the jewellery with your Richie Paws polishing cloth
Repeat the process as necessary
– Diamonds and gemstones –
Intricately handset
Our stones are hand-mounted with precision and set in the signature Richie Paws dome formation to maximise sparkle from all angles. Richie Paws diamond pieces are our most delicate range of jewellery and designed for wear on special occasions.
How to clean
If dirt or dust builds up around your stones, clean your pieces at home using the same warm soapy water method as recommended for metal jewellery (see above). When cleaning, avoid vigorous rubbing and do not dig or pull at any of the stones. Instead, for stubborn dirt, try using an extra soft toothbrush to clean hard-to-reach places.

For an expert clean, you might choose to invest in an ultrasonic cleaner. These devices are the most effective way to bring back the sparkle to your Richie Paws diamond collection. For your Richie Paws gemstone collection, it is safer to stick to the warm soapy water method.
– What to avoid –
While designed to last a lifetime, Richie Paws pieces are fine jewellery made from malleable materials and precious stones. To ensure the longevity of your jewellery, here's what to avoid...
Abrasive materials and chemicals
Abrasive materials and chemicals can damage your Richie Paws jewellery. Please remove your Richie Paws pieces before any of the following activities:

Swimming or sand play
Washing with pet cleaning products, even au naturale cleansers
Pawdates with rough play
To prevent scratches, avoid attaching your lead to the same collar loop or split ring your Richie Paws piece is sitting on.
Stretching
Richie Paws name pendants and signature diamond pendants are attached to a collar using provided split rings in matching metals. These rings are designed to open and close to easily attach and remove your pieces.

Although we have specially crafted our split rings using a strong base metal alloy, they may stretch under unnecessary force or undue stress, resulting in breakage or loss.

Swapping a split ring is far cheaper than replacing your bespoke Richie Paws jewellery, so be sure to check your split rings for signs of opening.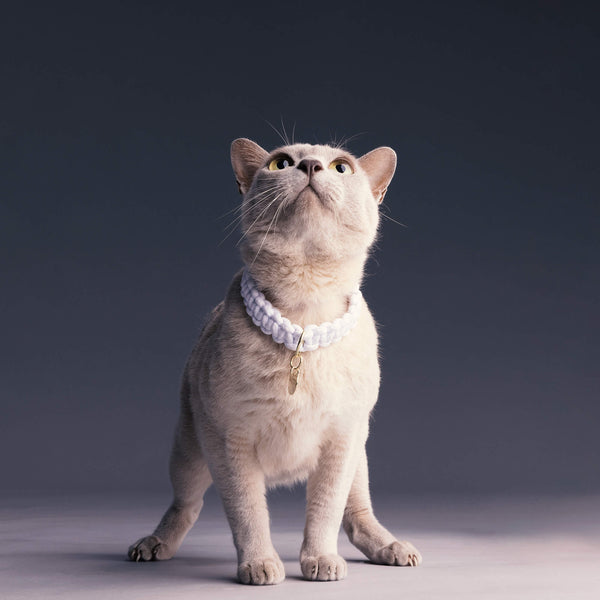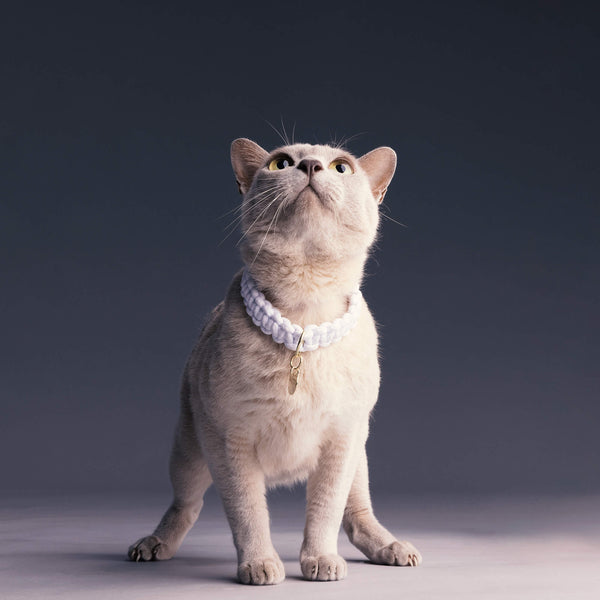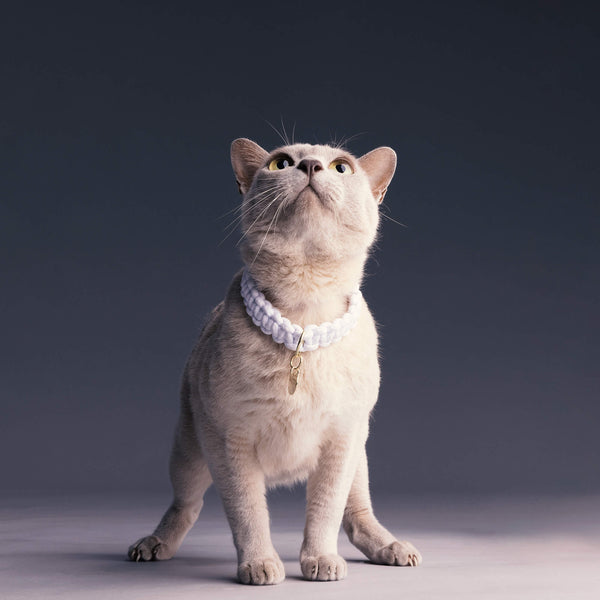 Continue the journey...
Discover more about the quality materials and skilled craftsmanship required to create your bespoke Richie Paws jewellery.